The Interior Castle or The Mansions
La fe proporciona alas a la oración, sin ellas no podría llegar hasta el cielo.
St. Teresa of Avila
INTRODUCTION
SAINT TERESA began to write the Interior Castle on June 2, 1577, Trinity Sunday, and completed it on the eve of St. Andrew, November 29, of the same year. But there was a long interruption of five months, so that the actual time spent in the composition of this work was reduced to about four weeks—a fortnight for the first, and another fortnight for the second half of the book. The rapidity with which it was written is easily explained by the fact that the Saint had conceived its plan some time previously. On January 17, 1577, she had written to her brother, Don Lorenzo de Cepeda, at Avila: I have asked the bishop—Don Alvaro Mendoza—for my book (the Life) because I shall perhaps complete it by adding those new favours our Lord has lately granted me. With these one may even compose a new work of considerable size, provided God grants me the grace of explaining myself; otherwise the loss will be of small account.' She never asked for permission to write anything, but waited until she received a command from her superiors, which, in this case, came from Father Jerome Gracian, superior of the Discalced J. Carmelites of the Provinces of Andalusia and Castille, and from Don Alonso Velasquez, canon of Toledo, afterwards bishop of Osma. The Saint was not in good health at the time; she repeatedly complains of noises in the head and other infirmities, but, worst of all, she was weighed down by troubles and anxieties resulting from the action of the superiors of the Order and of the Papal Nuncio against the nuns and friars of the Reform.
Matters became even more serious when, in October, the nuns of the Incarnation of Avila proceeded to the election of a new prioress. Notwithstanding the prohibition of the provincial, fifty-five electors recorded their votes in favour of the Saint and were immediately declared excommunicated. The whole work of the Reform seemed on the brink of ruin, the Saint, as well as all her friends, was in disgrace, subject to obloquy and ill-treatment.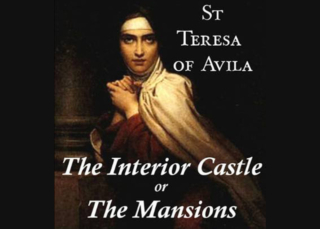 https://www.ebookscatolicos.com/wp-content/uploads/2021/07/LogoSitioNuevo.png
0
0
eBooks Católico
https://www.ebookscatolicos.com/wp-content/uploads/2021/07/LogoSitioNuevo.png
eBooks Católico
2015-04-30 19:50:56
2021-02-24 21:51:05
The Interior Castle or The Mansions