Introduction to the Devout Life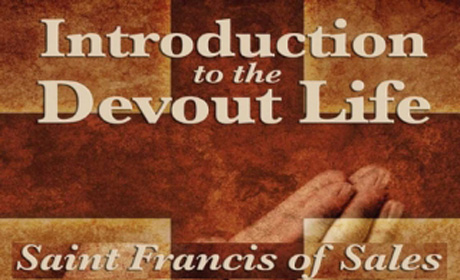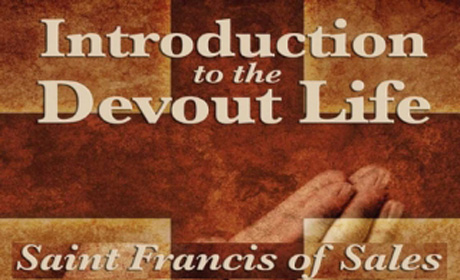 Saint Francis de Sales
Preface
Dear reader, I request you to read this Preface for your own satisfaction as well as mine.
The flower-girl Glycera was so skilled in varying the arrangement and combination of her flowers, that out of the same kinds she produced a great variety of bouquets; so that the painter Pausias, who sought to rival the diversity of her art, was brought to a standstill, for he could not vary his painting so endlessly as Glycera varied her bouquets. Even so the Holy Spirit of God disposes and arranges the devout teaching which He imparts through the lips and pen of His servants with such endless variety, that, although the doctrine is ever one and the same, their treatment of it is different, according to the varying minds whence that treatment flows. Assuredly I neither desire, nor ought to write in this book anything but what has been already said by others before me. I offer you the same flowers, dear reader, but the bouquet will be somewhat different from theirs, because it is differently made up.
Almost all those who have written concerning the devout life have had chiefly in view persons who have altogether quitted the world; or at any rate they have taught a manner of devotion which would lead to such total retirement. But my object is to teach those who are living in towns, at court, in their own households, and whose calling obliges them to a social life, so far as externals are concerned. Such persons are apt to reject all attempt to lead a devout life under the plea of impossibility; imagining that like as no animal presumes to eat of the plant commonly called Palma Christi, so no one who is immersed in the tide of temporal affairs ought to presume to seek the palm of Christian piety.
And so I have shown them that, like as the mother-of-pearl lives in the sea without ever absorbing one drop of salt water; and as near the Chelidonian Isles springs of sweet water start forth in the midst of the ocean and as the firemoth hovers in the flames without burning her wings; even so a true stedfast soul may live in the world untainted by worldly breath, finding a well-spring of holy piety amid the bitter waves of society, and hovering amid the flames of earthly lusts without singeing the wings of its devout life. Of a truth this is not easy, and for that very reason I would have Christians bestow more care and energy than heretofore on the attempt, and thus it is that, while conscious of my own weakness, I endeavour by this book to afford some help to those who are undertaking this noble work with a generous heart.
It is not however, my own choice or wish which brings this Introduction before the public. A certain soul, abounding in uprightness and virtue, some time since conceived a great desire, through God's Grace, to aspire more earnestly after a devout life, and craved my private help with this view. I was bound to her by various ties, and had long observed her remarkable capacity for this attainment, so I took great pains to teach her, and having led her through the various exercises suitable to her circumstances and her aim, I let her keep written records thereof, to which she might have recourse when necessary. These she communicated to a learned and devout Religious, who, believing that they might be profitable to others, urged me to publish them, in which he succeeded the more readily that his friendship exercised great influence upon my will, and his judgment great authority over my judgment.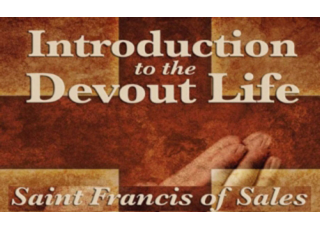 https://www.ebookscatolicos.com/wp-content/uploads/2016/12/introduction-to-the-devout-.jpg
280
460
eBooks Católico
https://www.ebookscatolicos.com/wp-content/uploads/2021/07/LogoSitioNuevo.png
eBooks Católico
2016-12-15 21:45:10
2021-02-24 21:46:22
Introduction to the Devout Life