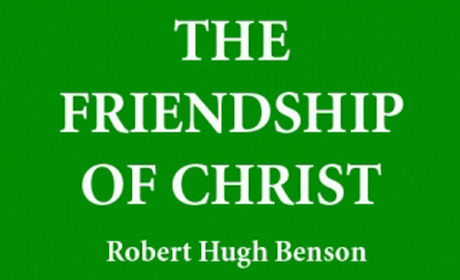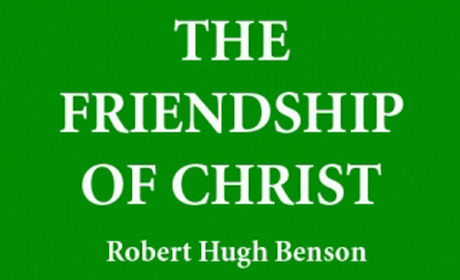 Robert Hugh Benson
It is not good for man to be alone. — GEN. ii: 18.
THE emotion of friendship is amongst the most mighty and the most mysterious of human instincts. Materialistic philosophers delight in tracing even the most exalted emotions — art, religion, romance — to purely carnal sources; to the instincts of the propagation or sustentation of physical life; and yet in this single experience at any rate — when we class together, as we can, all those varied relationships between men and men, women and women, as well as between men and women, under the common title of friendship — materialistic philosophy wholly breaks down. It is not a manifestation of sex, for David can cry to Jonathan "Thy love to me was wonderful, passing the love of women"; it is not a sympathy arising from common interests, for the sage and the fool can form a friendship at least as strong as any between two sages or two fools; it is not a relationship based on the exchange of ideas, for the deepest friendships thrive better in silence than in speech. "No man is truly my friend," says Maeterlinck, "until we have each learned to be silent in one another's company."
And this mysterious thing is as mighty as it is mysterious. It is bound to rise, so far as it is true to the laws of its own development, to a pitch of passion far beyond that of ordinary relations between the sexes. Since it is independent of those physical elements necessary to a love between husband and wife, it can rise mysteriously higher in certain respects, than the plane which those elements sustain. It seeks to win nothing, to produce nothing — but to sacrifice all. Even where the supernatural motive is apparently absent, it can reflect on the natural plane, even more clearly than does sacramental wedded love, the characteristics of divine charity. On its own plane, it also "beareth all things, believeth all things, hopeth all things . . . seeketh not her own . . . is not puffed up." It is the salt of perfect matrimony, but it can exist without sex. It takes its place with those other supreme departments of human experience — art, chivalry and even religion — and it is not the least noble of the company.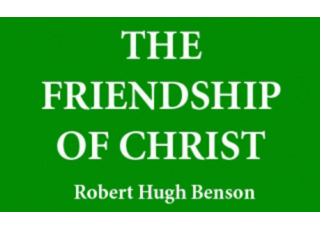 https://www.ebookscatolicos.com/wp-content/uploads/2017/02/bensonrobert.jpg
280
460
eBooks Católico
https://www.ebookscatolicos.com/wp-content/uploads/2021/07/LogoSitioNuevo.png
eBooks Católico
2017-02-08 00:12:11
2021-02-24 21:43:12
The Friendship of Christ