Will Christ ever come back?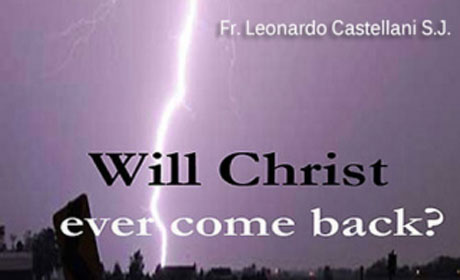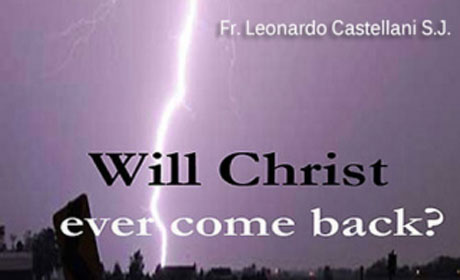 Fr. Leonardo Castellani S.J.
Jesus Christ is coming back, and his doing so is one of the dogmas of our faith.
It is one of the more important dogmas wedged between the fourteen articles of faith that we recite every day in the Credo and that we intone when we assist to a solemn Mass. "Et iterum venturus est cum gloria judicare vivos et mortuos". 
Also, it is a somewhat forgotten one. A splendid dogma, which few people reflect upon.
Its translation runs like this: this world will not evolve indefinitely, nor will it end by chance, as if it were to collide with a fallen star, nor will it end by natural evolution of its elementary forces or cosmic entropy as physics like to say. Instead, it will end by a direct intervention from its Creator.
It will not die from a natural death, but by a violent one; or to put it better -since He is a God of life and not of death-, from a miraculous death.
The Universe does not stem from a natural process, as evolutionists or naturalists think, because it is a gigantic poem, a dramatic poem that God has reserved for Himself with its beginnings, climax and dénouement; that theologically are called Creation, Redemption and Second Coming.
Its main characters are all free willing humans. The natural forces at play are its wheel cogs. But the first actor and director of orchestra is God himself.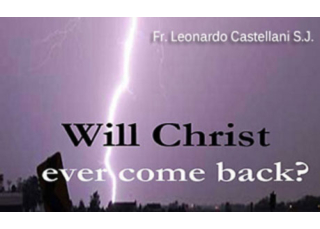 https://www.ebookscatolicos.com/wp-content/uploads/2015/05/willcrist2.jpg
280
460
eBooks Católico
https://www.ebookscatolicos.com/wp-content/uploads/2021/07/LogoSitioNuevo.png
eBooks Católico
2015-05-01 09:56:02
2021-02-24 21:51:26
Will Christ ever come back?